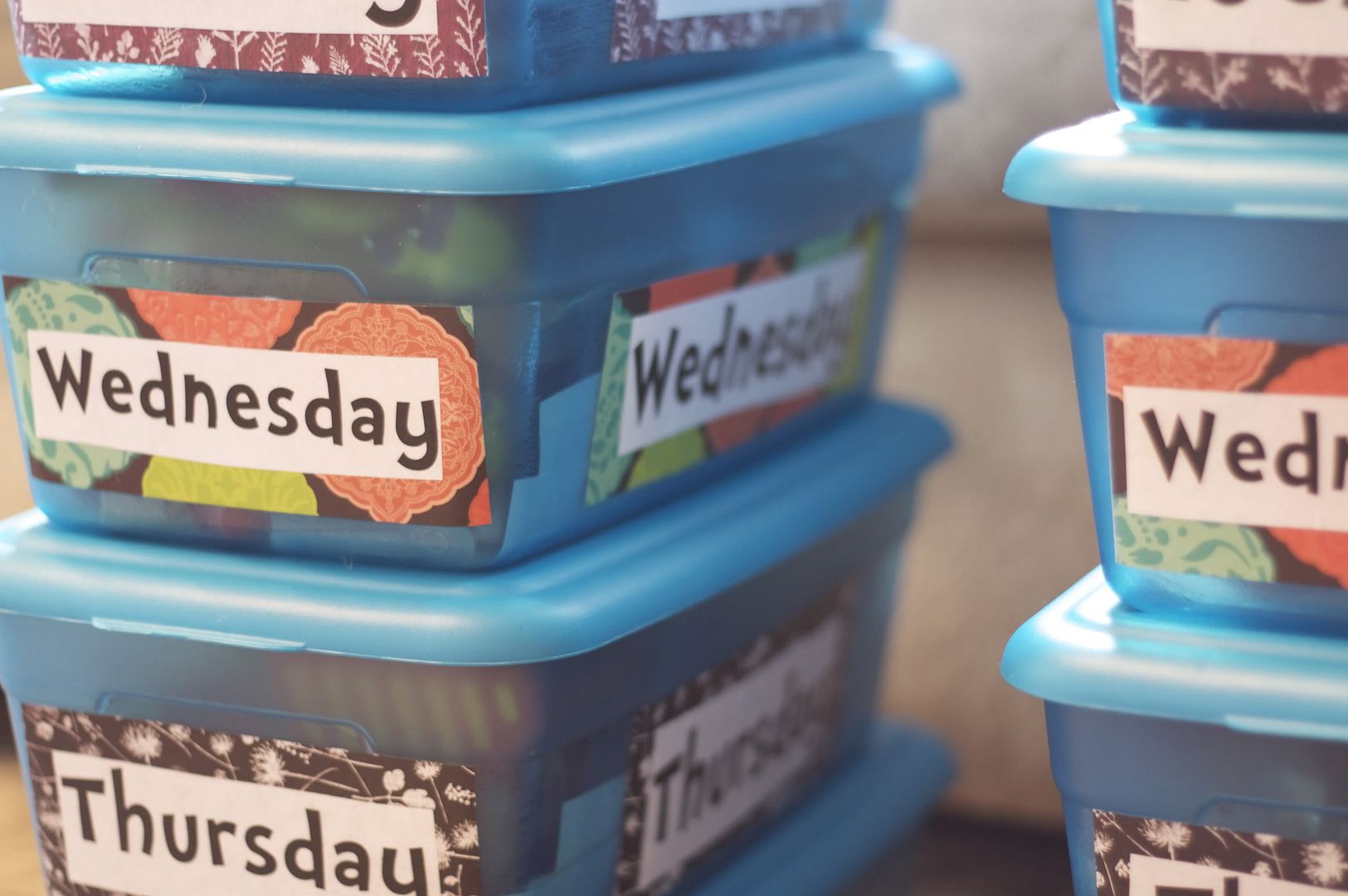 We have a lot of really fun toys, games, and learning activities in this house. The problem is, you get all that out and you have a giant mess to clean up after they are done using it all. These boxes solve that problem! For example, I put a few of our lacing boards in the boxes, a few of our matching puzzles (words and math for Trevor, number recognition for Ethan). I started with the Trevor and Ethan on Monday, and the last two days have been a HUGE success! Monday, I set the timer for 30 minutes and Ethan went the entire time and then Trevor wanted to keep playing with his box and I think played almost an hour. Same thing yesterday, Trevor really gets into it and played for over an hour. I was trying to build up Ethan's time and set the timer to 40 minutes but he was done after 30. During this time, they have to pick a spot they want to be and can't play with anything besides what is in the box. This way I can really pick up, with out them counter acting what I am doing and getting other toys out!
I have a different box for Monday through Friday, and with two boys partaking that makes of total of 10 boxes. I was able to find plastic boxes (about the size of a shoe box) at Walmart for $0.96 each, and as far as everything in them, that didn't cost a thing. I found all of the items in the box around the house. I used modge podge to glue down the labels (I love the Dr. Suess font!) and dressed them up a bit with some scrapbook paper as well. A few things I will have to change every week, like coloring pages, paper, mazes, stickers, but most of the items in the boxes will stay put and not need to be replaced.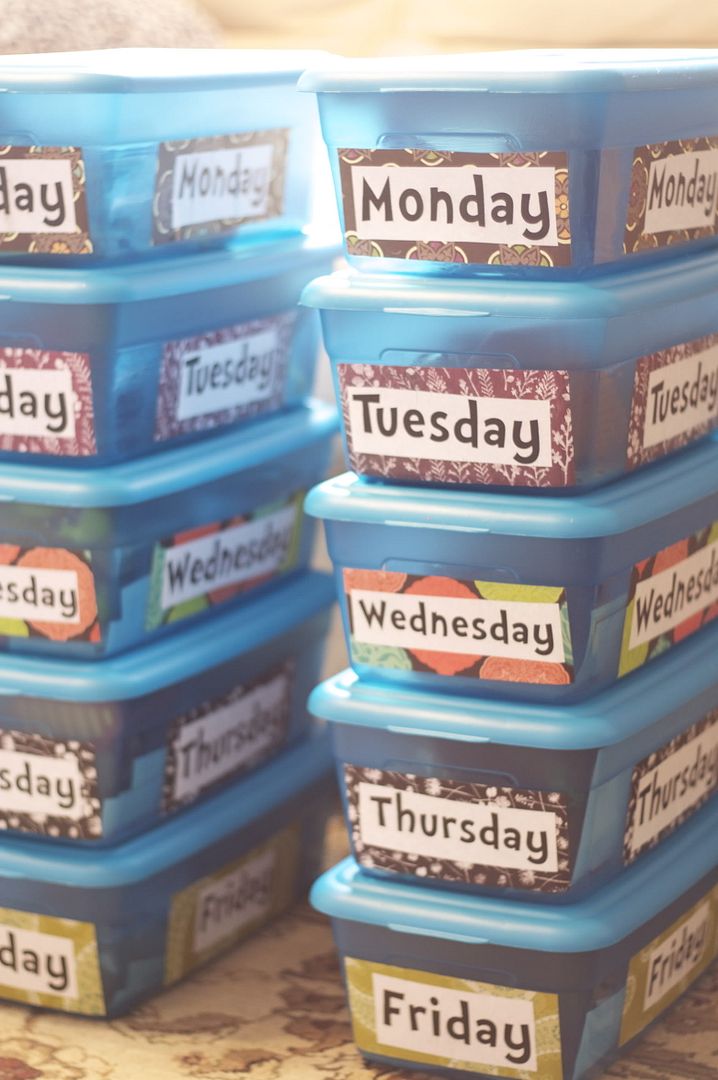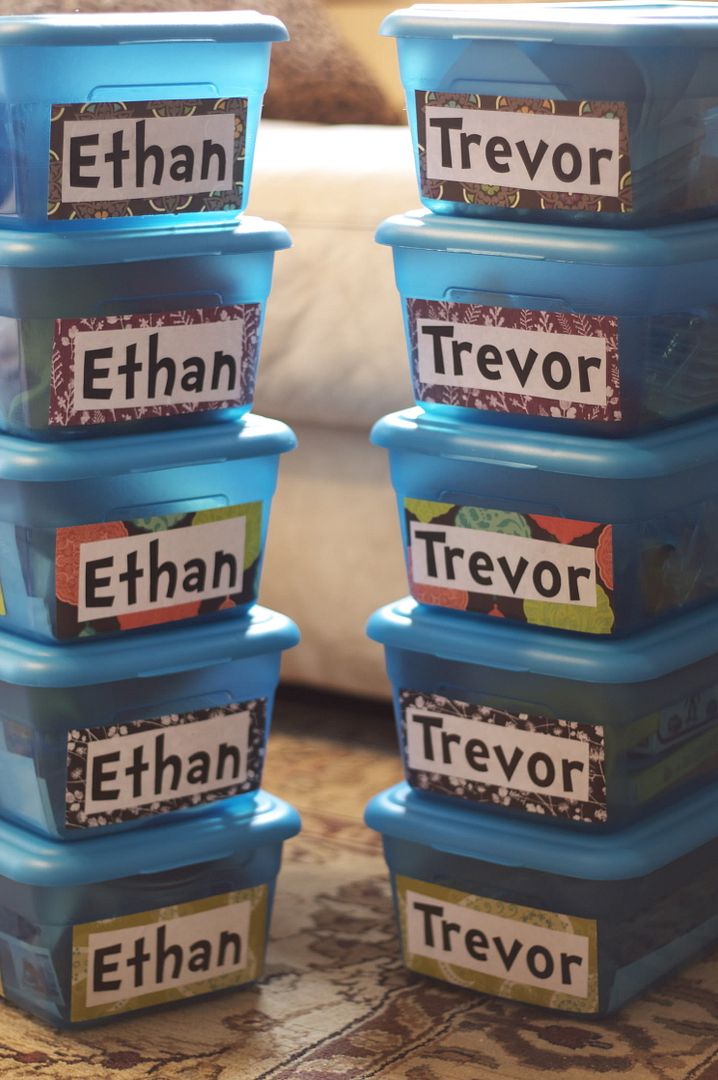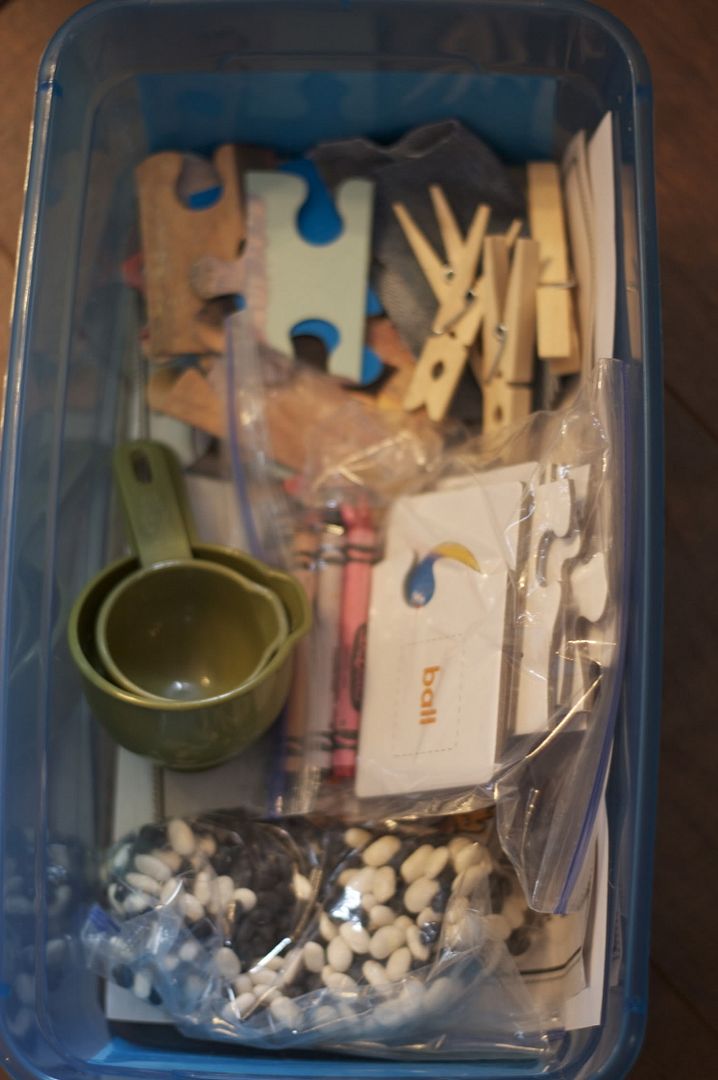 A few things that are in Trevor's boxes:
Color by number (he can read almost all of the colors by himself)
Math puzzles (one piece is a math problem, the other piece is the answer)
Lacing letters
Blank paper
measuring cups
beans
clothes pins
fabric
crayons, markers, and/or a pen
small puzzles
legos
A few things that are in Ethan's boxes:
Coloring book pages
clothes pins
beans
measuring cups
crayons
number puzzles (a picture of a ball puzzle piece connects to the number 1, four trucks connects to the number 4, etc.)
sunglasses
a wheel
buttons
magnets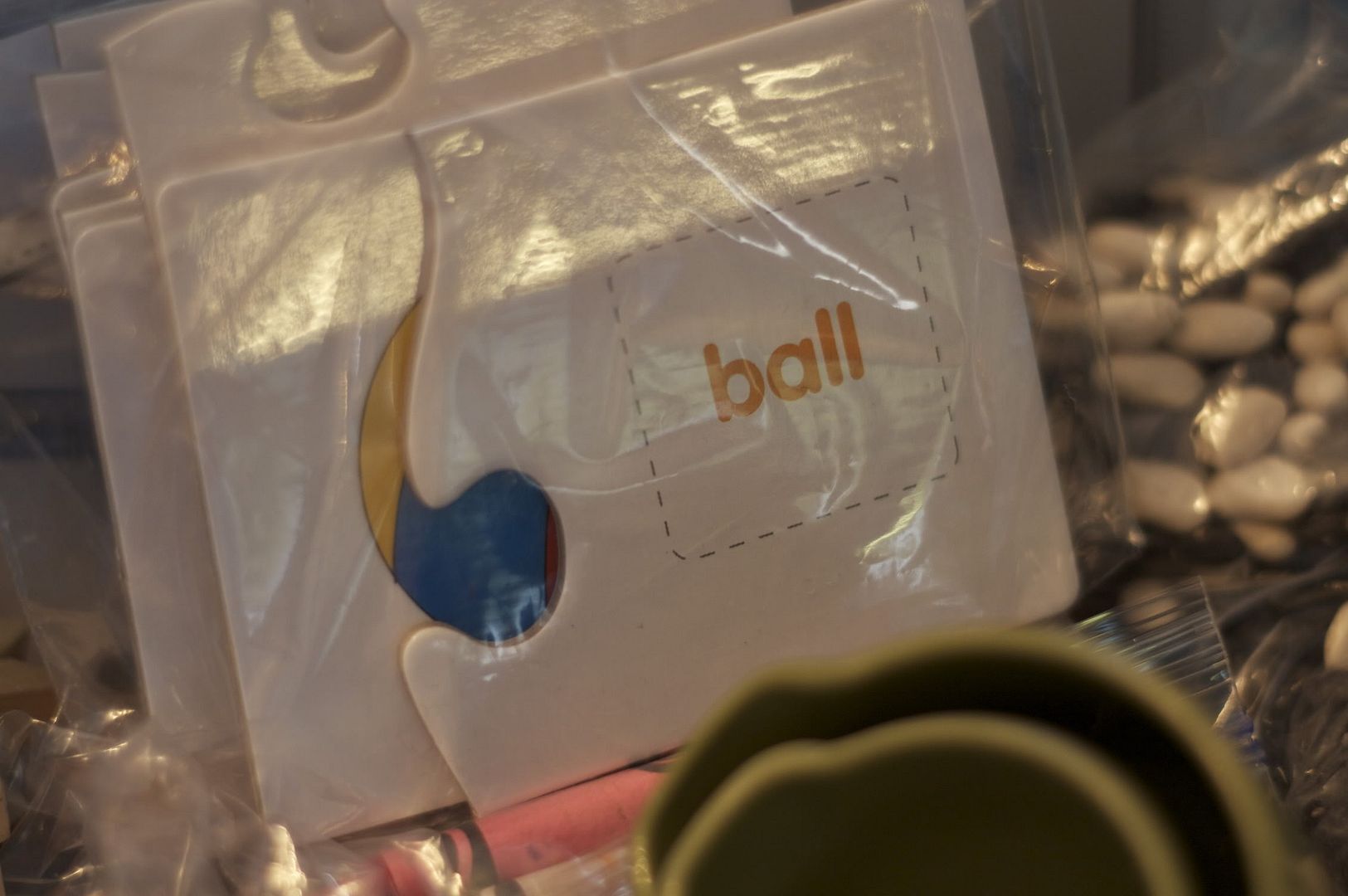 I hope they continue to love this time, because I know I sure am loving it. I really can get a lot done in just 30 minutes of constant CLEANING mode. They ask if they could play in them right away yesterday morning, but I didn't let them until "quiet time", which for me is 2pm. Any time after 2 is when I have decided to make it "quiet time". I try to nurse Logan and get him down, and then I get the big boys going in their boxes and then I am free to do what needs to be done (or nothing at all if that is what I need!).