A new blog entry! I have so much I want to blog about and hope I can get some entries in in the next few days ranging from our new deck, first day of school, sharing some sewing projects I have finished, a fun trip I just got back from, and a 31 week belly picture (which I am today!). This blog entry is also about finishing something...my dinning room chairs. Anyone remember that I had mentioned I just got the fabric to recover my chairs?? Yeah, it was a while back and I actually did four of the chairs right away and realized that because it was a directional pattern I was going to need twice as much fabric. I ordered more fabric and it came and has been just sitting for a while in my pile of "PLEASE FINISH ME" things. Today was the day that I just finished them. It's not hard, doesn't take a lot of time, and is instantly rewarding. Not sure why I put it off, but at least now I can say it is done! Oh, and I remembered to take some pictures along the way. Really I could just explain it but I am a visual person and would rather look at a picture:).
All I did was take the cushions off of the chairs (4 screws, would have been much easier if I could have found the right bit for the power drill but doing it by hand worked). Set the cushion on the fabric and eyeballed it, then cut the fabric, stapled it on (with a heavy duty stapler), put the cushion back on and screwed it back into place. Done!
Before and After:
Keep in mind this is one of the "clean" cushions.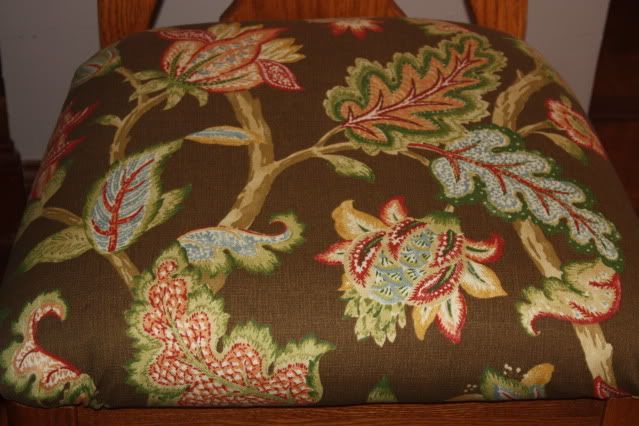 This was some great indoor/outdoor fabric that is also stain resistant and water repellant...um, translation: "perfect fabric for a chair in a family of 3 young, MESS prone boys!"
And some step by step (kind of):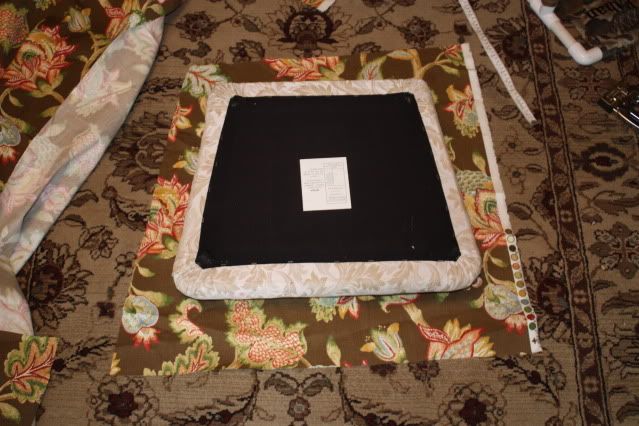 Cut fabric, again I just eyeballed it.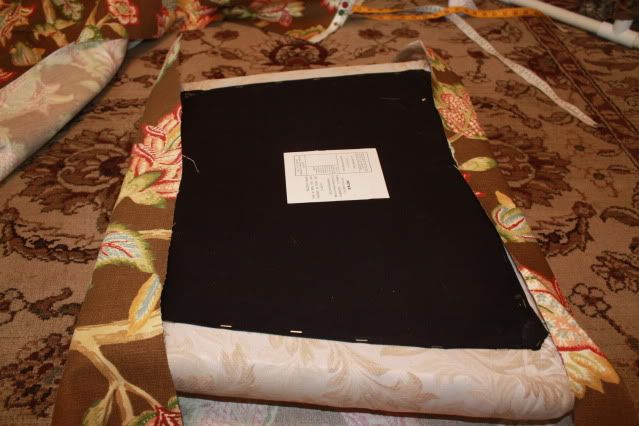 Staple one side, then staple the opposite side pulling tight as you staple.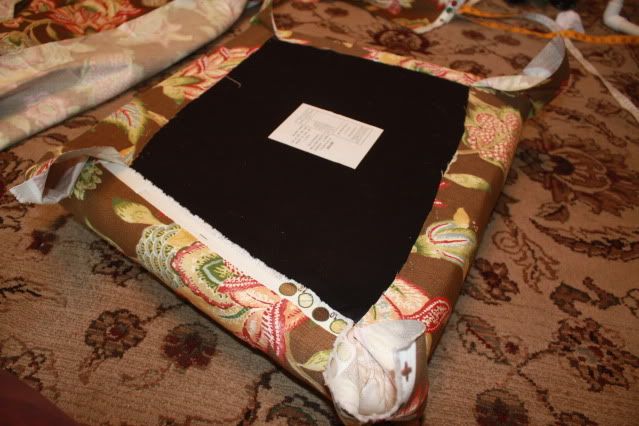 Do the same for the other two sides, leaving all 4 corners for the end.
Staple all four corners nice and tight.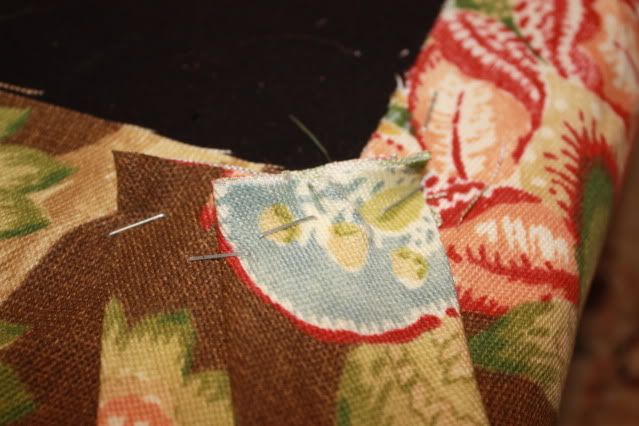 Trim the extra fabric.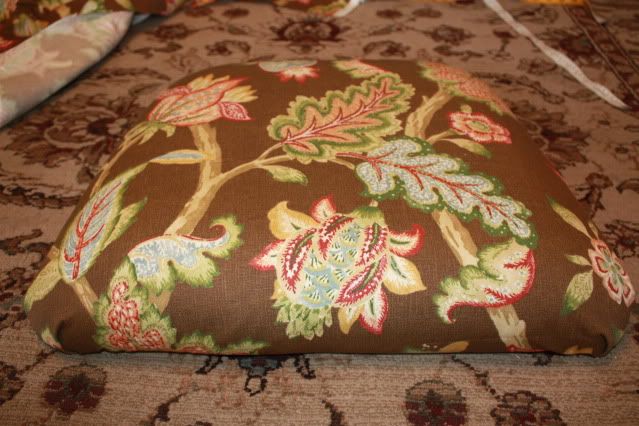 There you have it, screw it back on to the chair and finished!