Let's just say I am loving making so much *crap* for my little girl on the way. Yesterday the boys and I went through my scrap fabric and picked out pieces to make some hair bows. I used my pinking shears on these so that they wouldn't fray so much. So easy and quick to make. I plan on gluing them onto alligator clips so that the can be worn with just the clip, or clipped onto a head band (most likely this will be the case right away as I don't expect much hair for this little one!)or a pony tail holder.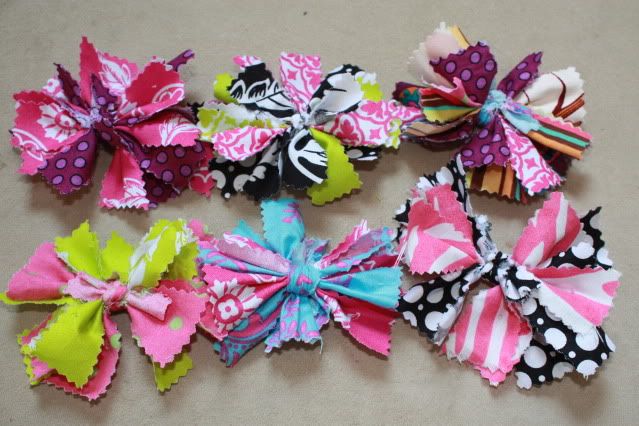 Do you want to make your own? Head over to
Lil Blue Boo
for a tutorial, did I mention how quick and easy these are to make?!
Linked up at: